Upgrade your security to meet your needs
The quickest and easiest way to purchase a plan is via the ERA Protect app. To do this, you go to Account Settings, and then press Service Level.
All ERA Protect products are free to install and use, they always have been, and always will be.  The ERA Protect app can be downloaded at no charge and is the key to controlling the smart alarm system you have added to your home.  If security cameras are a part of your smart home security system, the app will also give you live streaming footage of your cameras 24/7, at no extra cost.

If you want to further increase the level of protection on your home, you may benefit from one of our cover plans that offer enhanced security measures, from camera recording storage and 4G sim back up through to full professional monitoring, giving you the ultimate peace of mind that your home is being looked after when you aren't there.
Cover plan
ERA Protect Plus
This plan will boost your home security protection and is ideal if you have multiple cameras. The ERA Protect Plus plan provides your alarm with 4G sim back up. This will ensure you have continual access to your device should you have weak or unreliable wifi signal in your home. With this plan, you can include unlimited cameras to your account and you will have access to 30-day rolling storage of any camera footage recorded upon motion detection. You can also download and save video clips for future use.
4G SIM backup
Unlimited number of cameras
30-day rolling storage
£8 per month
£80 per annum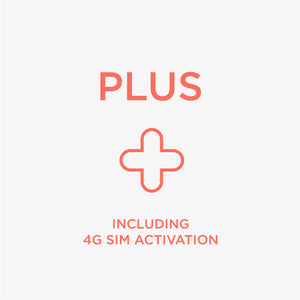 Cover Plan
ERA Protect Plus Premium
The ERA Protect Plus Premium plan has been created to offer the ultimate in home security protection. As well as all the other great benefits of the other plans, ERA Protect Plus Premium this plan will provide you with professional monitoring services, active 24/7, 365 days a year. Upon an alarm trigger, our external trusted monitoring company will check the status of your property and take action to secure your home, including alerting you and contacting the appropriate authorities if it is deemed an intruder is on your property and you are unavailable at the time.
Professional monitoring
WiFi hotspot hub
Voice calling and SMS notifications
Only £15 per month
£150 per annum
Purchasing a cover plan
All smart alarm systems are sold with a 3-month free-trial of the ERA Protect Plus cover plan. This will activate upon App account creation and will automatically end after 3 months, at which point you can choose whether to purchase continued cover.  If you do decide to continue cover for your alarm system, the ERA Protect cover plans can be purchased at any point via the ERA Protect app, online or through speaking to our Customer Service team on 0345 257 2500.  All plans are set up on a monthly rolling direct debit payment.
If you select a plan online at the same time you purchase your smart alarm products, we will send you a cover plan card containing a unique code.  Upon your 3 month free trial ending, the app will prompt you to enter your purchased cover plan details.