5 tips on how to get the most from your home security system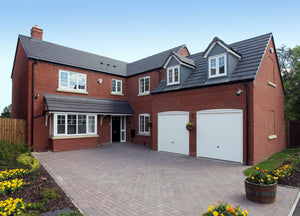 If you want to increase your home security, buying a burglar alarm would seem like an easy choice. But what features should you look for, and which models are best for you? Here are a few cost-effective tricks on securing your home if you want to go the extra mile. 
According to Neighbourhood Watch, most domestic burglaries are committed by opportunists who target properties that appear unoccupied, have little or no obvious security, or where they think they won't be seen. Fortunately, there are a few easy tricks you can follow to burglar-proof your home. 


Add a replica siren 
The Replica Siren is a great cost-effective addition to your existing home security system. The alarm box looks exactly like a live siren and provides an extra layer of defence outside your home. Consider fixing the live siren at the front of your property and use the dummy siren at the rear or side walls for an extra visual deterrent. 
If you already have a smart security system and considering buying the Replica Siren to complement it, always remember to make sure that it matches your existing system so the potential burglar can't easily distinguish them and identify the deception. 


Light up your driveway and garden
The intruders are most likely to target your home during the night when visibility is much lower. To keep your valuables safe, try to keep the area around your property well lit. You can invest in a motion-activated security light or even a floodlight camera to access live video footage. With the ERA Protect Floodlight Camera you can see and hear what's happening outside your property when motion is detected as well as speak to any visitors through the device. 


Be mindful on social media 
Research shows that careless social media posting may increase the risk of your home being targeted by burglars. Always remember to be cautious while sharing on online and follow few safety tips. Change your settings to private so only your friends and family can see your updates. Avoid sharing too much information about your daily tasks and locations as this can get into the wrong hands. And most important, never broadcast the dates of when you will be on holiday as this will indicate your property will be empty at this time.  


Make the house look occupied
Even if you're away, try to make your home look occupied. Cancel or divert any upcoming deliveries and ask a trusted neighbour to collect any leaflets or letters from your doorstep. Invest in a plug-in timer for free-standing lamps so your lighting turns on during the evening. You could set the timer in each room at intervals so anyone watching your house will assume you're inside and moving around the property. 


Secure outdoor buildings and garden valuables 
It's not just your home that needs to be secured. Outbuildings such as garden sheds and offices, summer houses, and garages are targeted by burglars almost as often as domestic properties, and the items stored within are usually of a great value. Invest in a good lock to put on your outbuildings or add an additional camera for extra protection. Make sure that everything is locked away and no furniture, tools, or ladders are left in the garden at night or when you are not at home to avoid any opportunistic burglaries. 


According to London's Metropolitan Police, your house is less likely to be targeted by burglars if you have a well-fitted burglar alarm. Research shows that the most off-putting factors for intruders are CCTV cameras, burglar alarms, and barking dogs. Make sure that all the alarm components are visible to deter any opportunists and add as many cameras and accessories as needed. With the ERA Protect smart security system you can add up to 96 accessories and control them all via a free, easy-to-operate smartphone app.  
Choose from our ready-to-go kits or build your own bespoke system piece by piece and customise it to your needs.