Choose Your Smart Alarm Kit
Whether you've moved into a new property or have decided to upgrade your home protection following a spike in burglaries in your area, several questions need to be answered. One revolves around where to place CCTV cameras around the home. Perhaps more significantly, you need to choose the right alarm kit for your needs.

ERA Protect is proud to offer a collection of six alarm kits featuring internal motion sensors and external alarms to deter burglars. Better still, they can all evolve with new accessories added when they become available, which allows you to build the perfect setup to match your budget, property size, and potentially vulnerable locations. The seven standard alarm kits are as follows:
Black Friday Sale 2023 Headline Offers
£169.00

Featuring everything from the Starter Kit plus 1 x live siren and 1 x replica siren, this seven-piece bundle takes your home protection for smaller properties to new levels thanks to the extra layers of visual deterrence. It helps stop burglars from even entering the driveway or front garden.

door window sensor

hub

pir motion sensor

remote control

2

siren

£49.00

Take a next step in your home security. Easy to install outdoor camera provides a crystal-clear video and sound coverage. No matter day or night keep your home protected thanks to the built-in night vision.
Smart Home Alarms Systems
ERA Protect Alarm Kits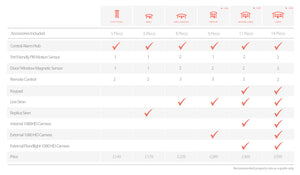 Protect your property and enable peace of mind with a modern solution for modern life!
When considering home security systems to protect your property in style, robust burglar alarm kits should be at the top of your agenda. ERA Protect's award-winning alarm kits are the number one solution for an efficient and cost-effective way to deter thieves from your property.
To learn more or book a consultation with one of our home security experts today, get in touch on 0345 2572500
Let's face it; the need for a high-quality burglar alarm has never been greater. The average household is now home to a greater number of valuable possessions than ever before. Likewise, the statistics surrounding both home and commercial burglaries are pretty eye-opening too.
Despite numbers reducing in the pandemic,over 265,000 incidentsoccurred in the year ending June 2021.The average cost of a residential burglary in the UK isjust over £3,000.Up to1 in 8 victimsof burglary never emotionally recover while around 44% disclose they feel violated.
Prevention is the best form of protection, which is why a burglar alarm featuring motion sensors and outdoor sirens is crucial. Aside from putting your mind at ease while protecting your family and assets, it also helps you avoid the fallout and recovery processes following an intrusion.
ERA Protect combines the visual deterrents of an external siren with smart internal sensors that safeguard all rooms and entrance points. Better still, remote-monitor capabilities enable you to remain informed of any intruder alertseven when you're not home. Moreover, all items use wireless technology to deliver optimal performance and cause minimal impact to your home's aesthetic.
When supported by CCTV and suitable locks for all doors, your home will feel safer than ever.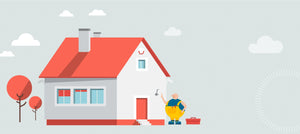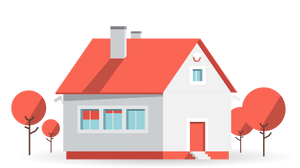 Smart Home Security Systems for Smart Homeowners
Appreciating the reasons to install a smart home security system is one thing, but there are several options on the market. Your family deserves the very best option on the market - ERA Protect has the answer.
First and foremost, ERA Protect is the name to trust. As the UK's leading supplier, we have designed and manufactured home security products for over 180 years. Furthermore, our Core Alarm Kit was named the Which? Best Buy for 2021.
Our continued research and upgrades have allowed us to create the very best range of alarm kits on the market. Some of the key features include, but are not limited to;
Easy installation kits that can be added to your property through DIY efforts, and subsequently moved if required.Fully bespoke systems that can be expanded to include up to 96 accessories, which is more than you could ever need.The first BSI IoT accredited system, ensuring your data is as safe as the property, even when using smart tech integrations like Alexa.Professional monitoring and UK-based customer support teams provide extra peace of mind.All systems are tailored to you meaning no financial waste while there are no contracts, making our products the best value for money on the market.
We provide thousands of tailored home security systems every year and our current family of models are perfectly suited to the challenge so living in a modern tech-fuelled world. To learn more about ERA Protect's reputation in the industry, get in touch today.
Join The ERA Protect Family Today
Home security is a big deal and the ERA Protect family will enable you to master every aspect in no time. Whichever alarm kit you choose for your property, you will be supported by a system that includes;
A one-off purchase, unless you add new accessories to the system.Comprehensive home security that even extends to data protection.A system powered by the latest technologies, such as HD recording cameras.Home security features that can be monitored even when you're not at home.Peace of mind for all the family and household members.
Better still, you could have your alarm kit up and ready within minutes of receiving it. Still unsure which product is right for you? With decades of experience, we're here to help.